Lindzy E. Buffalo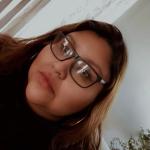 Lindzy E. Buffalo, 26, of Salamanca, NY, died unexpectedly, Saturday, April 8, 2023.
Born May 25, 1996 in Olean, NY, she was the daughter of Roger Redeye and Danette Buffalo, both of Salamanca, NY.
She was an enrolled member of the Seneca Nation of Indians and of the Turtle Clan.
She attended Salamanca High School and earned her GED.
Lindzy had been employed as a teacher's aide with the Faith Keepers School in Steamburg.
She loved being with kids, especially her nieces and nephews. She was an avid reader and enjoyed the outdoors, four wheeling, music, and singing. She loved to make people laugh.
Surviving besides her parents are: four sisters, Kierrah Ground, Salamanca, NY, Taylor Isaac, Irving, NY, Maelyn Redeye, Salamanca, NY, Darelyn (Bradley White) Buffalo, Salamanca, NY; four brothers, Tyler Ground, Dominic Redeye, Devon Redeye, Daryl Buffalo, all of Salamanca, NY; maternal grandmothers, Cathy Redeye and Kim Redeye; paternal grandmother, Lois Wilkins, Eden, NY; three aunts, Sonny Buffalo, Salamanca, NY, Amanda Redeye, Ashville, NY, Juanita Redeye, Salamanca, NY; two uncles, Ed (Carli) Buffalo, Steamburg, NY, Jeremy Slating, Eden, NY; a great-aunt, Maureen Redeye; several nieces, nephews, and cousins.
She was predeceased by paternal grandmother, Charlene Ray, maternal grandfather, Edward C. Buffalo Jr., an uncle, James Buffalo, a great-aunt, Amy Redeye, great-grandparents, LeVerne Redeye and Corrine Redeye.
Friends may call at the Coldspring Longhouse beginning Monday afternoon, April 10, 2023 and continuing all day Tuesday.
Funeral services will be held at the Longhouse on Wednesday at 10am with Speakers of the Coldspring Longhouse officiating.
Burial will be in Hillside Haven Cemetery, Steamburg, NY.
Funeral arrangements are under the direction of the O'Rourke & O'Rourke Inc. Funeral Home, 25 River Street, Salamanca, NY.
E-condolences can be sent to orourke.orourkefh@gmail.com or posted to facebook.com/onofh.