Louis LeRoy Jr.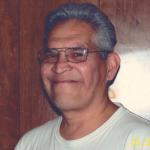 Louis Sydney LeRoy Jr., 61, of Salamanca, NY died Tuesday, July 27, 2021 at Olean General Hospital following a long illness.
Born July 27, 1960 in Buffalo, NY, he was the son of the late Louis S. LeRoy Sr. and June Crouse Jones. He was raised on the Cattaraugus Reservation by his late grandmother, Dorothea "Dot" LeRoy and his uncle, the late Tyrone LeRoy.
He was an enrolled member of the Seneca Nation of Indians and the Hawk Clan.
He was a graduate of Gowanda High School, Class of 1978.
Louis had been employed with the Seneca Nation of Indians in various departments for over 20 years, working on both Cattaraugus and Allegany Reservations. He had also worked at the Seneca Casino warehouses, both in Niagara Falls and Salamanca, NY.
He enjoyed bowling, lacrosse, playing billiards, and would support any Chicago sports team.
Surviving are: two sons Louie LeRoy and Danny LeRoy, both of Chicago, IL; a brother, Dana (Judy) Jones, Magna, UT; two aunts, Greta Crouse-Kettle and Bette Crouse, both of Salamanca, NY; an uncle Dan (Sharon) LeRoy, Irving, NY; several nieces, nephews, and many cousins.
He was predeceased be a brother, Marlon "Danny" Jones.
Friends may call at the O'Rourke & O'Rourke Inc. Funeral Home, 25 River Street, Salamanca, NY, on Thursday, July 29, 2021 from 2 – 4pm and 7 – 9pm.
Funeral services will be held in the funeral home on Friday at 10a.m. with Winfield Bowen officiating.
Burial will in Cattaraugus Reservation Community Cemetery, Irving, NY.
Funeral arrangements are under the direction of the O'Rourke & O'Rourke Inc Funeral Home, 25 River Street, Salamanca, NY.
E-condolences can be sent to orourke.orourkefh@gmail.com or posted to facebook.com/onofh.