Marguerite Pontaski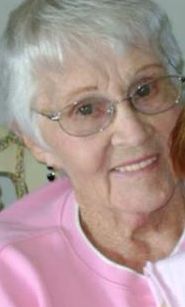 Marguerite Pontaski, age 89, formerly of Forest Ave., Salamanca, NY died Thursday, May 28, 2015 at the Wyoming County Community Hospital in Warsaw, NY, following a brief illness.
Born Sept. 8, 1925 in Salamanca, NY she was the daughter of the late Edmund and Genevieve (Bargy) Morrison. She was married Aug 2, 1944 to Mr. Sylvester Pontaski who predeceased her on June 7, 2009.
She had been employed at the former Newberry's Store and for the City of Salamanca in both the Clerk's Office and Comptroller's Office.
She had volunteered at the Cattaraugus Community Action with the Domestic Violence Hotline and the Lighthouse Soup Kitchen.
Surviving are 3 daughters; Karlet (Joseph) Backhaus, Sardinia, NY; Tina (Tom) Zerbian, Ellicottville, NY, Kelli (Scott) Livingstone, Warsaw, NY; 1 son; Larry (Rebecca) Pontaski, Texas; 11 grandchildren and 13 great grandchildren.
Local funeral arrangements are under the direction of the O'Rourke & O'Rourke Inc. Funeral Home, 25 River St., Salamanca, NY 14779.
Funeral arrangements will be held at the convenience of the family.
In lieu of flowers, the family suggests memorials to The Cloisters Assisted Living Facility, 171 N. Maple St., Warsaw, NY 14569.