Marion Brady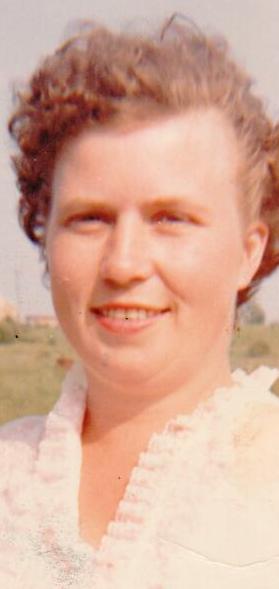 Marion Emma Brady, 88, died Wednesday, November 9, 2016 at the Olean General Hospital.
Born September 4, 1928 in Boston, New York, she was the daughter of the late Ernest and Emma Schlichter Kreitzbender. She was married on July 15, 1950 to William R. Brady Jr., who predeceased her in 1989.
She read her Bible daily. She enjoyed knitting, crocheting, cooking, playing piano, and dancing.
Surviving are: four daughters, Sharon Lee (Joseph) Laird, Wappingers Falls, NY, Barbara Marie (Charles) Bierwiler, Wantage, NJ, Rebecca May (Stanley) Rodland, Marshalls Creek, PA, Nancy Lynn (David) Curtis, Great Valley, NY; six grandchildren; three great-grandchildren; several nieces and nephews.
She was predeceased by infant twin sons, William Robert Brady III and Robert Bennett Brady; a brother, Allen Ernest Krietzbender; a sister, Bertha Magdaline Beasor.
Friends may call at St. Martin's Lutheran Church, 8304 Cole Road, Colden, New York, on Saturday from 11 a.m. – 1 p.m., at which time funeral services will be held with Pastor Dominick Lettieri officiating.
Burial will be in St. Martin's Cemetery, Colden, New York.
Funeral arrangements are under the direction of the O'Rourke & O'Rourke Inc Funeral Home, 25 River Street, Salamanca, New York.
E-condolences can be sent to john@orourke-orourke.com or posted to facebook.com/onofh.