Marjorie Steiner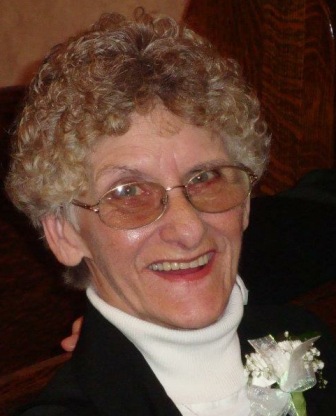 Mrs. Marjorie Steiner, 82, of Salamanca, New York died Tuesday evening, November 29, 2016 at Buffalo General Hospital, Buffalo, NY.
Born on December 4, 1933 in Punxsutawney, PA, she was the daughter of the late Thomas and Evelyn McCracken Allenbaugh. She was married for 51 years to Mr. Frederic Steiner, who survives.
Marjorie attended a one-room school house for elementary grades and later participated in high school drama productions.
She was employed as a radiographic technician at the Punxy Hospital, then moved to Salamanca in 1965, where she was an employee of the Salamanca Hospital and Olean General Hospitals for many years.
Marjorie was active in her community as a Cub Scout Den Mother, PTA, Booster Club officer, and Hazard Control Committee member for Salamanca. She was an accomplished artist who truly enjoyed gardening and traveling the paths of her valley in her golf cart.
It was very important to Marjorie, a generous person, to give time or provide assistance to programs and people in need. She was particularly interested in veterans' groups, Community Action, and the Rehabilitation Center.
Surviving besides her husband are: three daughters, Cathy (George) Hostuttler, Kim (Brooke) Baker, Bethany (Rob) Hensel; a son, Stephen (Kathy Butler) Steiner; grandchildren, Jason Hostuttler, Joshua (Madonna) Hostuttler, Justin Hostuttler, Ashleigh Baker, Alex Steiner, John Steiner, Sean (Brittany) Hensel, Shelby Hensel; great-grandchildren, Mya, Santino, Jordan, and Delaney; four sisters, Kathleen Lucas, Vivien Territo, Molly Salvaggio, Diane Marvin; several nieces and nephews.
She was predeceased by a brother, Fred Allenbaugh.
Friends may call at the O'Rourke & O'Rourke Inc. Funeral Home, 25 River Street, Salamanca, New York on Friday from 7-9 pm.
Funeral services will be held in the funeral home on Saturday at 11 a.m. with Rev. Michael Lonto, pastor of St. Mary's Episcopal Church, officiating.
Burial will be in Green Cemetery, Great Valley.
E-condolences can be sent to john@orourke-orourke.com or posted to facebook.com/onofh.