Melanie A. Horton Hubbard
PLEASE NOTE CHANGE IN FUNERAL TIME AND PLACE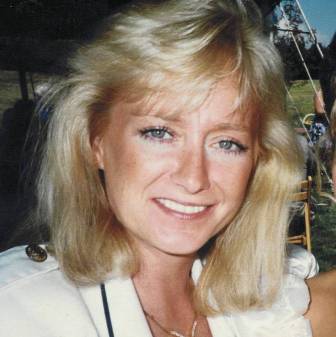 Melanie A. Hubbard, age 53, of Wayside Court, Elgin, Texas died unexpectedly Friday, January 4, 2013 at her home.
Born on January 30, 1959 in Salamanca, New York she was the daughter of the late Warren & Marilyn Edel Horton. She had been married to Michael Hubbard of Alabama who survives.
Melanie was a volunteer to special needs children and participated in horse therapy. She enjoyed fishing, frogging, and spending time outdoors. She was a devoted mother, sister and friend. She was always there for others, compassionate and caring. She had lived in various places, her favorite being Singapore.
Surviving are: a daughter, Sheila (Kevin Greaser) Hubbard, WI; a brother, Sidney (Angie Kennedy) Horton, Salamanca, NY; 2 sisters, Helen (Gerard "Jigger") Stokes, Ellicottville, NY, Diane (Reggie Smith) Crusen, Fayetteville, NC; several nieces and nephews.
She was predeceased by a son, Michael Matthew Hubbard in 2004 and a brother, Walter Lee Horton in 1975.
Friends may call at the O'Rourke & O'Rourke Inc. Funeral Home, 25 River Street, Salamanca, New York on Friday from 4 -7 P.M.
A Mass of Christian Burial will be held on Saturday at 11:00 AM in Our Lady of Peace with the Rev James Vacco. OFM, pastor of St. Bonaventure Church, as celebrant
Burial will be in Steamburg Cemetery, Steamburg, New York.
E-condolences can be sent to john@orourke-orourke.com, or posted to facebook.com/onofh.