Michael J. McGraw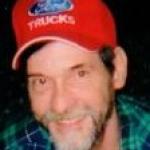 Michael J. McGraw, 70, lifetime resident of Kill Buck, NY, died Thursday, April 21, 2022 at Buffalo General Hospital following a short illness.
Born August 7, 1951 in Cuba, NY, he was the son of the late Martin and Eva DeRock McGraw. He was married to the former Marcia Faye Bennett, who survives. She will dearly miss the love of her life.
He was a graduate of Salamanca High School and attended Corning College.
Michael had been employed with Ethan Allen, Seneca Craft, Fancher Furniture Company, and retired from Fitzpatrick & Weller Inc., Ellicottville, NY.
He mastered and cherished the craft of woodwork and painting, and was a very gifted artist. He loved creating and collecting model cars and held dearly his extensive matchbox collection. He always spent meticulous time on each piece he made for his loved ones. He individualized and put small detail into everything his hands touched. He loved cheering on his grandchildren at all of their sporting and school events. Mike was an avid football fan and had a love for car shows.
Surviving besides his beloved wife are: three sons, Thomas McGraw, Steve (Dina) McGraw, Jason (Melissa) McGraw; a stepson, Richard Jacobs; five grandchildren, Shauna (Matt Zawatski) Jacobs, Adam (Markie) Jacobs, Jessie McGraw, Jason McGraw, Cameron McGraw; four great-grandchildren, Carter and Vada Bucktooth, Kamrie and Owen Jacobs; and his dog, Bear.
There will be no visitation.
A Celebration of Life will be held at the Kill Buck Pavilion on Saturday, August 13, 2022.
Funeral arrangements are under the direction of the O'Rourke & O'Rourke Inc. Funeral Home, 25 River Street, Salamanca, NY.
E-condolences can be sent to orourke.orourkefh@gmail.com.