Milburn L. Watt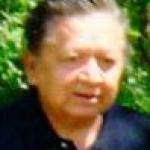 Milburn L. "Bud" Watt, 84, of Steamburg, NY died Sunday morning, December 20, 2020 at Absolut Care of Westfield, NY.
Born May 18, 1936 in Coldspring, NY, he was the son of the late Clarence and Nettie Huff Watt.
He was an enrolled member of the Seneca Nation of Indians, the Turtle Clan, and was a member of the Coldspring Longhouse.
Milburn was a self-employed logger for 20 years, retiring in 1998.
He attended Salamanca High School and was a Golden Glove Boxer. He was a champion native dancer who performed throughout the eastern United States.
Milburn enjoyed the outdoors, hunting, fishing, he made and sold native feather headdresses and beadwork. He enjoyed playing Bingo.
Surviving are: two sisters, Rovena Abrams and Carolyn (Randy) Brant, both of Jimersontown, NY; several nieces and nephews.
He was predeceased by two sisters, Ruth Watt Piscitelli and Maribel Printup, and three brothers, Harold Watt, Elwin "Sparky" Watt, and Merle Watt Sr.
Due to COVID-19, there will be no visitation.
A private burial was held by the family.
Funeral arrangements are under the direction of the O'Rourke & O'Rourke Inc Funeral Home, 25 River Street, Salamanca, NY.
E-condolences can be sent to orourke.orourkefh@gmail.com or posted to facebook.com/onofh.