Neva Laura Freeman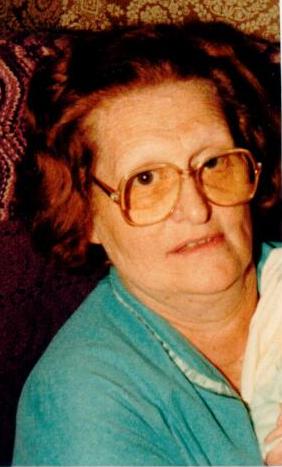 Neva Laura Freeman, 84, of Elizabeth, Colorado (formerly of Salamanca, New York) died Sunday, May 31, 2015, quietly as she slept.
Born on March 13, 1931 in Great Valley, New York to Foey and Bessie Barber Harris, Neva was a homemaker, loving mother, and grandmother. She loved watching birds and butterflies, singing hymns, and caring for her beloved pets. Neva was also a passionate rug hooker, and a collector of butter pats and cardinals. She was married on July 2, 1949 in Maryland to Mr. Thomas Freeman Sr., who predeceased her on April 5, 1997.
Neva is survived by her children: Linda (James) Black of Colorado, Charles (Merylee) Freeman of Colorado, and Vincent (Collette) Freeman, of Ashville, New York; her grandchildren, Monica Black, Kevin (Nicky) Black, Ryne Freeman, Julee Freeman, all of Colorado, and Ashley Freeman of Saratoga Springs, New York; her sister-in-law, Doris Harris; several nieces and nephews.
She was predeceased by her son, Thomas G. "Bones" Freeman Jr., three brothers, Laurence Harris, Lester Harris, Lee Harris, and her sister, Madeline Conte.
Friends may call at the O'Rourke & O'Rourke Inc Funeral Home, 25 River Street, Salamanca, New York on Tuesday, June 9, 2015 from 11 a.m. – 1 p.m., at which time funeral services will be held with Pastor Timothy Griffith officiating.
Burial will be in Wildwood Cemetery, Salamanca, New York.
E-condolences can be sent to john@orourke-orourke.com or posted to facebook.com/onofh.