Patricia Quattrone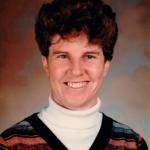 Patricia Quattrone, 87 of Salamanca, NY died peacefully at home Friday evening, October 22, 2021.
Born September 22, 1934 in Salamanca, NY, she was the daughter of the late Edward and Margaret Weber Mohr. She was married on July 2, 1955 in St. Mary's Church, Little Valley, NY to Bruno C. Quattrone who predeceased her in 2012.
Mrs. Quattrone had been employed as a Teacher's and Office Aide at the Salamanca Central School District (Prospect and Jefferson Street Schools), retiring in 1995.
She was a member of Our Lady of Peace Parish, the Newman's Reading Circle, and the Altar and Rosary Society.
Surviving are: a daughter, Denise (Steven) Hyson, Conshoshocken, PA; a son, Gary Quattrone, Salamanca, NY; two grandsons, Edward (Misha) Hyson, Robert (Alexis) Hyson, a great-granddaughter, Sloane Hyson, all of Conshoshocken, PA; a sister, Mikell Roscoe, Wilmington, NC; several nieces and nephews; three granddogs, Bette, Sadie, and Leo; a special mention to Bonnie Bergan, who cared for Patricia with such skill and compassion in her final months. Bonnie was a rock to the family and they are forever grateful.
Besides her husband, she was predeceased by a sister, Julia "Billie" Bozard, and two brothers, Richard Mohr and Thomas Mohr.
There will be no visitation.
Private funeral services will be held at the convenience of the family.
Burial will be in Green Cemetery, Great Valley, NY.
In lieu of flowers, the family suggests memorials be sent to EARS, P.O. Box 445, Salamanca, NY or the Salamanca Public Library's memorial fund, 155 Wildwood Avenue, Salamanca, NY.
Funeral arrangements are under the direction of the O'Rourke & O'Rourke Inc. Funeral Home, 25 River Street, Salamanca, NY.