Radolph "Rudy" J. Labelle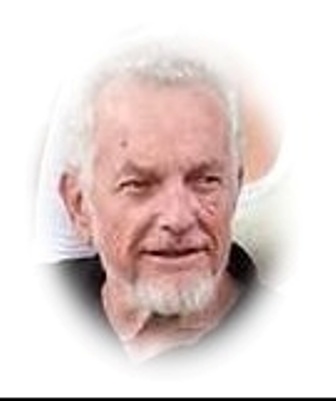 Radolph J. "Rudy" LaBelle, age 88, of Little Valley, NY; formerly of Marilla, NY; died October 21, 2013 at home after a brief illness with his family by his side. Born June 30, 1925, he was the son of the late Lauretta (Filbert) and Radolph J. LaBelle, Sr. A 1943 graduate of Seneca Tech High School, he was a Navy Veteran of WWII and was active in 6 invasions, including clearing the beach for McArthur's landing. In 1946, after being discharged from the Navy, he played quarterback for the Buffalo Bills semi-pro team. Rudy attended SUNY Buffalo and worked at Fisher Price in East Aurora until retiring in June of 1987.
Mr. LaBelle was very active in his community. He served as a Marilla Town Councilman for 8 years, was a 15 year member and past president of the Kiwanis Club in Marilla, a member of the Marilla Volunteer Fire Company, Boy Scout leader and the leader of The Junior Achievers of East Aurora. He was also a member of Holy Name of Mary Parish in Ellicottville, where he had been a member of the Parish Council, the Treasury Committee and the Usher's Club. Rudy & Ruth received the St. Joseph's Lay Award for outstanding service to the church in April of 2012. Rudy was a 4th Degree member of the Knights of Columbus and a past Grand Knight. He was a member of the VFW Post and the American Legion Post in Ellicottville as well a member of the Ellicottville Ski Club well into his 80's. Rudy also enjoyed golfing, woodworking, traveling, camping and canoeing. Family was most important and planning the annual family picnic was his most cherished event.
He is survived by his wife of 66 years, Ruth (Zwilling); four daughters Darrell Duermyer, Denise (Don) Worrol, Diane (Norman) LaBelle-Giardo, Donna Finnegan and a son Michael J LaBelle. Cherished grandfather of Dawn (Michael), Gregory, Michael, Madison, Brianne; great grandfather of Savannah, Connor and Landon; brother of the late Geraldine VanSteenburg, Melvin and Donald LaBelle; also survived by many nieces, nephews and friends.
Friends may call at O'Rourke & O'Rourke Inc. Funeral Home, 25 River Street, Salamanca, New York on Thursday and Friday from 4-8 P.M. A Mass of Christian Burial will be held Saturday at 11:00 A.M. in Holy Name of Mary R.C. Ellicottville, NY. Please assemble at church. Interment with Navy Honors in Holy Cross Cemetery, Ellicottville, NY.