Raymond D. "Buzz" McGee II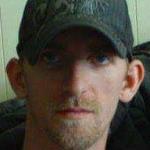 Raymond D. "Buzz" McGee II, 38, of Salamanca, NY, formerly of Bradford, PA died unexpectedly Tuesday evening, January 12, 2021 at home.
Born June 7, 1982 in Bradford, PA, he was the son of Raymond D. (Sondra) McGee of Charlotte, NC and Tina (Shawn) Sayers of Marion, IL.
He attended Bradford Area High School and had planned on attending a school for business so that one day he could start his own business.
Ray loved fishing, drawing, biking, and working hard. He loved watching movies, playing PlayStation, and hanging out with his friends. He loved listening to Eminem. Above all else he loved, adored, and enjoyed spending time his children, Kinsey and Connor.
Ray was a very loving and compassionate person. He had a big heart. He would open his doors to strangers so they would not have to live on the streets in the cold. He always showed loyalty to those he cared about: his family, his friends. Ray was loved by so many and his passing will leave a hole in many hearts; he will be truly missed.
Surviving besides his parents are: a daughter, Kinsey McGee; a son, Connor McGee; two sisters, KellyJo Ford and Renee McGee; two stepsisters, Cindy Rau and Jessicca Campbell; a stepbrother, Jeff Campbell; 18 nieces and nephews.
He is preceded in death by his paternal grandmother, Bonnie Babb, his maternal grandmother, Judy McGuire, and his maternal aunt, Angel Ford.
There will be no visitation.
A Celebration of Life will be held at a later date at the convenience of the family; until then please celebrate his life with sweet memories.
Funeral arrangements are under the direction of the O'Rourke & O'Rourke Inc Funeral Home, 25 River Street, Salamanca, NY.
In lieu of flowers, the family suggests memorials to the National Institute on Drug Abuse, 301 North Stonestreet Ave, Bethesda, MD 20892 or Connecting Communities in Action, Inc, 25 Jefferson Street, Salamanca, NY 14779.
E-condolences can be sent to orourke.orourkefh@gmail.com or posted to facebook.com/onofh.