Richard D. Farnham Sr.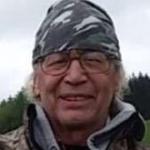 Mr. Richard D. Farnham, 61, of Great Valley, NY, died unexpectedly at his home Saturday, March 7, 2020.
Born June 10, 1958 in Gowanda, NY, he was the son of Clarence and Georgeann Dawson Farnham.
Mr. Farnham was employed as a diesel mechanic with Foster Trucking for over 20 years.
He enjoyed spending time with his children and grandchildren, the outdoors, fishing with his sons and grandchildren, traveling, gold panning, working on cars, and was an avid Buffalo Bills fan.
Surviving are: six daughters, Sunny (Justin) Farnham, South Dayton, NY, Cheri Jacobs, Redmond, Washington, Micki Farnham, Salamanca, NY, Summer Farnham, Cattaraugus, NY, Ericka Farnham, Conewango Valley, NY, Lyla Farnham, SC; seven sons, Richard (Brittany Chapman) Farnham Jr, Randolph, NY, Joshua Donor, South Dayton, NY, Justin Farnham, Salamanca, NY, Todd and Darren Kuhanek, both of Salamanca, NY, Mark Farnham, Conewango Valley, NY, Clarence (Katie) Farnham, Pensacola, FL; 22 grandchildren; four sisters, Gerianne Bynum, Teresa Farnham, both of Stockton, NY, Tammie Brown, Little Valley, NY, Dannielle (Dave) Fallin; two brothers, Peter (Blanche) Farnham, Salamanca, NY, Christopher (Penny) Farnham, Fredericksburg, VA; several nieces and nephews.
There will be no visitation.
A Celebration of Life will be held at the convenience of the family and will be announced.
Funeral Arrangements are under the direction of the O'Rourke & O'Rourke Inc. Funeral Home, 25 River Street, Salamanca, NY.
E-condolences can be sent to orourke.orourkefh@gmail.com or posted to facebook.com/onofh.