Robert Gordon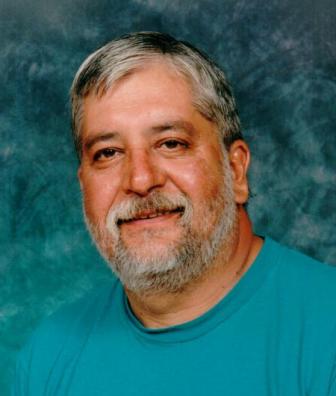 Mr. Robert Gordon, 67, of Salamanca, New York died Thursday, March 6, 2014 at Olean General Hospital, Olean, New York.
Born on September 27, 1946 in Jamestown, New York son of Marilyn Swanson Jones, Salamanca, New York and the late Charles W. Gordon. He was married in Fayetteville, Arkansas on December 28, 1999 to the former Alma Ellis who survives.
Mr. Gordon owned a roofing and siding company in Jamestown, New York for twenty years. He was also employed as a Leadman at Hemsaw in Pryor, Oklahoma prior to his retirement.
Surviving besides his wife and mother are: a daughter, Kathie Gordon, Salamanca, NY; 2 grandchildren, John Bennett and Jackie Bennett, both serving with the U.S Navy; 6 stepchildren, Lon Greiner, Gerry, NY, Adam Rugg, FL, Chad Rugg, Kennedy, NY, Salami Velazquez, Jamestown, NY, Samantha Ellis, Celeron, NY, Jeremy Rugg, Puerto Rico; 2 brothers, David Gordon and James Gordon, both of Pryor, OK; 3 step-sisters, Mary Shongo, Salamanca, NY, Rae Jones, Salamanca, NY, and Debra Johnson, FL.
Mr. Gordon was predeceased by his step father, Ora Jones.
Friends may call at the O'Rourke & O'Rourke inc. Funeral Home, 25 River Street, Salamanca, New York on Tuesday, March 11, 2014 from 11 a.m - 12 p.m, at which time funeral and committal services will be held.
E-condolences can be sent to john @ orourke-orourke.com or posted to facebook.com/onofh.