1st Sgt. Robert Williams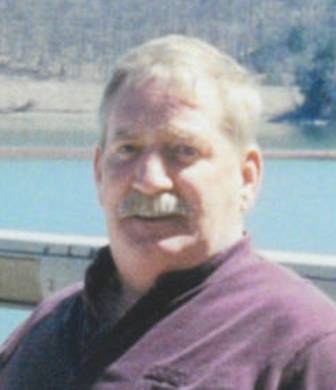 1st Sergeant Robert E. Williams, US Army retired, age 60, died peacefully February 2, 2013 at the Absolut of Salamanca following a long illness.
Born September 8, 1952 in Olean, New York, he was the son of the late Robert and Marion Roy Williams.
He grew up in the Southern Tier and was a graduate of Salamanca High School's Class of 1970.
1st Sgt. Williams enlisted in the United States Army at Fort Dix, NJ in 1970. He served with the 196th Light Infantry in Vietnam, where he was wounded and awarded a Purple Heart. He attended AIT school at Fort Sam Houston, TX, jump school at Fort Benning, GA, and Special Forces training at Fort Bragg, NC. He served with the 502nd ADJ Replacement Detachment at Fort Hood, TX and served in Puson, South Korea during 1976 and 1977. He served with the 93rd EVAC Hospital in Fort Leonard Wood, MO, where he was instrumental in serving with the EFMB program at the 93rd EVAC Hospital, which resulted in the training of 400 expert field medics. From 1984 – 1987, he served as Operations Sergeant of the 97th General Hospital in Germany. In 1988, he assisted as the Senior Medic in charge of operations during the movement of nerve gas bombs (wet eye) in Denver, CO. He was awarded the Bronze Star, the ARCOM Conduct Medical Badge, and the Meritorious Service Medal, among several others.
In 1990, 1st Sgt. Williams retired to Denver, CO at the age of 38, where he met his wife, Suzanne Becker. They married in 1994.
They returned to the Salamanca area in 2000, where he worked at Salamanca Lumber and the City of Salamanca School System before he retired in 2007.
He enjoyed the outdoors, camping, fishing, and shooting pool. He was a life member of the Veterans of Foreign Wars John F. Ahrens Post #5296, the American Legion Hughes-Skiba Post #535, and a social member of the Holy Cross Athletic Club.
Surviving besides his wife are: his daughter, Kathy (Bryon Lehman), Tucson, AZ; his son, Chris (Maria), their children Christopher, Ahlina, and Kade, Huachuca City, AZ; one brother, Steve (Susan) Williams, and their daughters, Wendy and Jennifer, Altoona, PA; and many friends.
Friends may call at the O'Rourke & O'Rourke Inc Funeral Home, 25 River Street, Salamanca, NY for memorial visitation on Wednesday from 11 a.m. – 12 p.m., at which time funeral and committal services will be held with Rev. Patrick Melfi, Pastor of Our Lady of Peace Parish, officiating.
Full military honors will be conducted by members of the American Legion Hughes-Skiba Post #535 and the Veterans of Foreign Wars John F. Ahrens Post #5296.
In lieu of flowers, the family suggests memorials to the Homeless Veterans in care of the Veterans of Foreign Wars John F. Ahrens Post #5296.
E-condolences can be sent to john@orourke-orourke.com or posted to facebook.com/onofh.