Ronald Dupont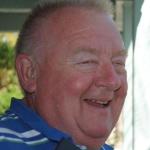 Ronald J. DuPont, 80, of Little Valley, NY died Friday morning, November 12, 2021 following a short illness.
Born May 18, 1941 in Cochranton, PA, he was the son of the late Charles "Albert" and Helen Check DuPont. He was married on February 1, 1964 in the former St. Patrick's Roman Catholic Church to the former Elizabeth "Bette" Schwabenbauer, who survives.
He was a graduate of Cochranton High School, Class of 1959 and attended Carnegie College in Cleveland, OH where he received his Certification as a lab/x-ray tech. He then was hired by Salamanca District Hospital as a lab tech in 1961 until the hospital closed in 1990. He then worked as a supervisor at MDS labs until they moved their lab from the area in 1995. He then entered the field of insurance, being an independent agent until working for the Weast Agency from which he retired in 2003.
In 1974, Ronald and his family joined the Church of Jesus Christ of Latter-Day Saints, where he served as Branch President/Bishop and several other leadership positions. Much of his life was centered around serving in the church and serving others. He tried to live by the scriptures he read daily, to follow the example of Jesus Christ and love and help others. This gentle man also had a sense of humor and was well known for his pinching peoples' cheeks and saying, "That will cost you a quarter." He also enjoyed gardening, hunting, and outdoor activities. He enjoyed sitting on his porch swing watching the clouds and animals, as well as taking his wife for daily rides around the county.
Surviving besides his wife are: two sons, Michael DuPont, Little Valley, NY, Kurt (Cara) DuPont, Canfield, OH; three granddaughters, Abbey (Michael) Terhune, Randolph, NY, Kaylei (Aaron) Miller, Salamanca, NY, Alaina DuPont, Canfield, OH; two grandsons, Andrew DuPont, Salamanca, NY, Braeden DuPont, Canfield, OH; two great-granddaughters, Raegan Terhune and Adelaide Terhune, both of Randolph, NY; two sisters, Dorothy (Gary) Sample, Darlene (Ernie) Morse, both of Cochranton, PA. He also had a special place in his heart for his "daughter" Gigi DuPont, Allegany, NY and his "cousin" Debra Higley, Olean, NY.
He was predeceased by a grandson, Aaron DuPont.
There will be no visitation.
A graveside service will be held at Cochranton Cemetery, PA on Wednesday, November 17, 2021 at 2 pm. There will be a memorial service held at the Church of Jesus Christ of Latter-Day Saints on Windfall Rd in Olean on Saturday, November 20, 2021 at 11 am.
Funeral arrangements are under the direction of the O'Rourke & O'Rourke Inc Funeral Home, 25 River Street, Salamanca, NY.
E-condolences can be sent to orourke.orourkefh@gmail.com.