Rosalie Nosal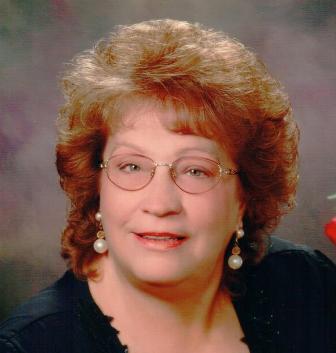 Rosalie Nosal, 76, formerly of Quilter Street, Salamanca, New York died Wednesday evening, February 17, 2016 at The Pines of Machias following a long illness.
Born on October 30, 1939 she was the daughter of the late Donald and Marie Oyer Learn.
Mrs. Nosal was employed a School Bus Driver for Salamanca Central School for over thirty years. Later she was employed as a Shuttle Bus Driver at the Seneca Allegany Casino as well as Olean Area Transportation Service.
After her retirement, she was a foster parent for over five years.
She was a member of Our Lady of Peace Parish and the Cattaraugus County 4H Horse Program, where she served as Director for two seasons. She formed the NEASSO Non Teachers Union, where she served as President for 18 years at Salamanca Central High School.
In her younger years, Rosalie was an avid bowler, she was the Ultimate Horse Show Mom and Salamanca Marching Band Spirit Leader.
Surviving are: three daughters, Lynnore Fetyko, Syracuse, NY, Christie (Matthew) Kocsis, Johnstown, PA, Marlene Pierce, Salamanca, NY; three grandchildren, Jared Drugg, Syracuse, NY, Jenna Marie Pierce, Salamanca, NY, Tori Kocsis, Johnstown, PA; two sisters, Donna Dechow, Salamanca, NY, Sandra (David) Starr, St. Charles, MO; a brother, Russell Learn, Pensacola, FL; several nieces and nephews.
She was predeceased by two sisters, Catherine "Kitty" Osgood and Bonnie Skaggs.
There will be no visitation.
Friends and family are invited to attend a memorial service to be held at the United Congregational Methodist Church on Saturday, April 23, 2016 at 11 a.m. with Rev. Michael Lonto, pastor of St. Mary's Episcopal Church, officiating.
Burial will be in Green Cemetery, Great Valley, New York.
In lieu of flowers, the family suggests memorials to Rosalie Nosal SHS Scholarship Fund, www.gofundme.com/wgqgt25g. The scholarship will be awarded at graduation to a hardworking student with a good attitude, who may not be the top of the class but is willing to go the extra mile.
E-condolences can be sent to john@orourke-orourke.com or posted to facebook.com/onofh.