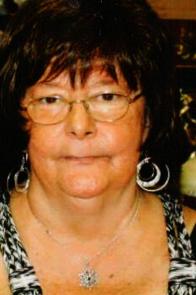 Sandra Kay Grinols
Sandra Kay (Austin) Grinols, age 71, of Great Valley, New York died Tuesday, November 3, 2015 at her home surrounded by her loving family after fighting a long, harsh illness.
Born on July 18, 1944 in Bradford PA, she was the daughter of the late Clarence and Mary Austin.
Sandy graduated from Bradford High School Class of 1962.
She had been employed at Walmart for 20 years as a very valued employee. Previously, she had been employed by Fisher Big Wheel and Bells Supermarket for 17 years.
Sandy was a very hard worker, sometimes working 3 jobs, but always finding time for family. She was a trusted friend and confidante, but her main passion was for her kids and grandchildren. She never missed a game even if she didn't feel well. She went right up until the end with oxygen hooked up in her car. Her grandchildren were her pride and joy, each of them had a very special bond with her, they will always carry with them. She was a avid football fan, especially the Buffalo Bills. Her hobbies were attending the many games and activities of her grandchildren, watching game shows, cooking, and making special treats for her large family. She put on huge dinners for all of the holidays and loved playing spoons and cards with the family. Sandy was a loving, caring, kind woman who made an impact on many lives with her kind words, actions, and her comical sense of humor. She will be greatly missed.
Surviving are: a daughter, Tammy Hamilton, Great Valley, New York; 2 sons, Charlie (Tammy Jo) Grinols, Tim (Debbie) Grinols, both of Great Valley, New York; 7 grandchildren, Cassandra Grinols, Taylor Grinols, Janae Hamilton, Marissa Hamilton, Austin Grinols, Jordan Grinols, Logan Grinols; 2 sisters, Nancy (Walt) Keck, Austin, PA, Donna Davis, Franklin, PA; a brother, David Austin, Pittsburgh, PA; several nieces and nephews.
She was predeceased by a sister, Carol Ann Harrison.
There will be no visitation.
A Celebration of Life will be held on Sunday at 1:00 p.m. in the Great Valley Firemen's Club House with Rev. Stan Scoville, Hospice Chaplin, officiating.
Funeral arrangements are under the direction of the O'Rourke & O'Rourke Inc. Funeral Home, 25 River Street, Salamanca, New York.
The family suggests memorials to HomeCare/Hospice, 1225 West State Street, Olean, New York or the American Lung Association.
E-condolences can be sent to john @ orourke-orourke.com or posted to facebook.com/onofh.