Sarah J. Rzucek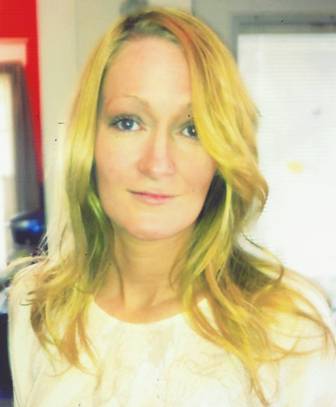 Sarah J. Rzucek, age 31, of Henry Street, Salamanca, New York, died to be with her Lord early Monday morning, following a long illness.
Born October 30, 1982 in Fayetteville, North Carolina, she was the daughter of Jan and Jane Day Rzucek.
Sarah was a graduate of Salamanca High School Class of 2000 and had attended Jamestown Community College, Jamestown, New York.
She had been employed at Salamanca Mall Antiques. She attended the House of Prayer in Salamanca, New York.
She enjoyed spending time with her family, traveling, and was an avid reader.
Surviving besides her parents are: a daughter, Ava J. Wolfe and a son, Colby Wolfe, both of Salamanca, New York; 1 sister, Jamie Day, New York, New York; 1 brother, John Rzucek, Monroe, New York; her paternal grandmother, Fay Webster, Salamanca, New York; several aunts, uncles, nieces, and nephews.
She was predeceased by maternal grandparents, Houston and Grace Day, an aunt, Kathy Rzucek, and an uncle, Johnny Day.
There will be no visitation.
A memorial service will be held on Saturday, November 16, 2013 at 11 a.m. in the House of Prayer Church, Salamanca, New York with Rev. Robert Goode, pastor, officiating.
Funeral arrangements are under the direction of the O'Rourke & O'Rourke Inc. Funeral Home, 25 River Street, Salamanca, New York.
E-condolence may be sent to john@orourke-orourke.com or posted to facebook.com/onofh.