Shawnee Q. Oldshield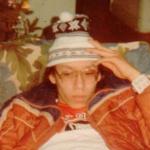 Shawnee Q. Oldshield, 56, of Salamanca, NY died Monday, March 7, 2023 at home following a short illness.
Born April 27, 1966 in Salamanca, NY, he was the son of the late Gordon Oldshield and Deanna John.
He was an enrolled member of the Seneca Nation of Indians and of the Deer Clan. He was also a member of Coldspring Longhouse.
He was a graduate of Gowanda High School, Class of 1984 and lettered playing Lacrosse and he also later played in the New Town League.
Shawnee had been employed as a carpenter, working out of state for several years and at one time worked as a fire jumper in California.
He enjoyed the outdoors, hunting, fishing, and hiking. He also enjoyed road cycling and mountain biking. He was an avid Buffalo Bills fan.
Surviving are: two sons, Eric Blackmon, Jonathan Oldshield, PA; two daughters, Jennifer Oldshield, TN, Julie Oldshield, TN; two brothers, Robert Bray, Gowanda, NY, Troy Bray, Steamburg, NY.
He was predeceased by a sister, Zenna Nephew, and a brother, Kyle Bray.
There will be no visitation.
A graveside service will be held in Hillside Haven Cemetery, Steamburg, NY on Friday, March 10, 2023 at 11am with members of the Coldspring Longhouse officiating.
Funeral arrangements are under the direction of the O'Rourke & O'Rourke Inc. Funeral Home, 25 River Street, Salamanca, NY.
E-condolences can be sent to orourke.orourkefh@gmail.com or posted to facebook.com/onofh.