Shirley J. Green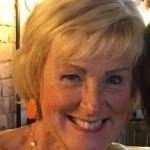 Shirley Green, 69, of Little River, SC died April 4, 2020 at the Medical University of South Carolina in Charleston following a short illness.
Born October 16, 1950 in Salamanca, NY, she was the daughter of the late Homer and Betty Schermerhorn Hutcheson. She was married on September 2, 1972 to Mr. Charles W. "Bill" Green, who survives.
Shirley was a graduate of Salamanca High School, Class of 1968. She served as a role model for her two daughters when she went on to earn her Associates Degree from SUNY Empire State College later in life. Shirley was a Teaching Assistant employed by the Salamanca Central School District for over 20 years. Prior to the classroom, Shirley was employed by the Salamanca Chamber of Commerce and was also a beloved Slimnastics instructor for many years.
Shirley loved spending time with family and friends. Over the years, she cheered on and supported her daughters at their many events in high school and college. She then enjoyed cheering on her three grandchildren - her "love bugs" - at their soccer, basketball, volleyball, baseball, and football games. Shirley was a proud member of the Daughters of the American Revolution (DAR). Additionally, she was an avid golfer and a member of Elkdale Country Club for many years. Shirley loved to talk about her hole-in-one, which she shot on April 23, 1996 on the 9th hole at Elkdale. She and Bill loved to travel and enjoyed trips to destinations like Key West, Ireland, and California. As an identical twin, Shirley loved to tell stories about how she and her sister Louise would try to trick people with their identities when they were younger. As an adult, Louise would often be mistakenly identified as Shirley when she would come back to visit Salamanca. Shirley was beautiful, kind, classy, and funny and her smile would light up a room.
Surviving besides her husband are: two daughters, Sheila (Tom) Callen, Allegany, NY, Christie (Kevin) Davenport, Berea, OH; two sisters, Janet (John) Rhodes, Hanover, IN and twin sister Louise (Steve) Fitzgerald, Hilton Head, SC; a granddaughter, Madison Callen, two grandsons, Thomas Callen and Ryan Callen; and three grand-pups, McDuff, Toby, and Lily; several nieces and nephews.
She was predeceased by a brother, Nicholas Hutcheson.
A memorial service will be held at Riverside Chapel, 134 Broad Street, Salamanca, NY on Saturday, July 24, 2021 at 12pm with Rev. Michael Trenchard officiating.
Funeral arrangements are under the direction of the O'Rourke & O'Rourke Inc. Funeral Home, 25 River Street, Salamanca, NY.
In lieu of flowers the family suggests donations in Shirley's memory to the National Alopecia Areata Foundation at https://www.naaf.org/get-involved/ways-to-donate.
E-condolences can be sent to orourke.orourkefh@gmail.com or posted to facebook.com/onofh.