Steven M. Tisdale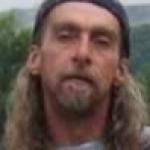 Steven M. Tisdale, 55, of Salamanca, NY, died Wednesday, August 4, 2021 at his home following a long illness.
Born April 17, 1966 in Olean, NY, he was the son of JoAnn Stallard London and the late Francis L. Tisdale. He was married in December 2011 in Salamanca, NY to the former Shelly J. Jimerson, who survives.
He attended Salamanca High School and was a graduate of Hinsdale High School, Class of 1984.
Steve had been employed with McHone Industries Inc., Salamanca, NY for over five years.
He enjoyed spending time with his family and the outdoors. He was an avid New England Patriots football fan and also enjoyed NASCAR.
Surviving besides his mother and wife are: a daughter, April Tisdale, a son, Eric Tisdale, both of Olean, NY; three sisters, Carmen (David) Skiba, Salamanca, NY, Tanya (Michael) Burke, Hinsdale, NY, Wendy (Richard) West, Fulton, NY; a brother, Randy (Francinia Merch) Tisdale, Olean, NY; several grandchildren, aunts, uncles and cousins.
He was predeceased by his stepfather Paul E. London Sr., a daughter Stephanie Tisdale, and a brother Paul E. London Jr.
There will be no visitation.
A memorial service will be held at the convenience of the family and will be announced.
Funeral arrangements are under the direction of the O'Rourke & O'Rourke Inc. Funeral Home, 25 River Street, Salamanca, NY.
E-condolences can be sent to orourke.orourkefh@gmail.com or posted to facebook.com/onofh.