Tammy Lichy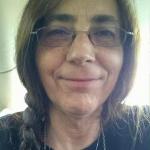 Tammy Lichy, 58, of Salamanca, NY died Friday morning, November 3, 2023 at Olean General Hospital following a long illness.
Born June 17, 1965 in Salamanca, NY, she was the daughter of John and Martha Walter McLaughlin. She was married in June of 1991 in Salamanca, NY to Jonathan Lichy, who survives.
She was a graduate of Salamanca High School, Class of 1983.
Tammy was a homemaker who enjoyed spending time with her family, especially her grandchildren. She loved the outdoors and was an avid camper and enjoyed riding in her side by side.
Surviving besides her husband are: two daughters, Dana Lichy, Buffalo, NY, Taylor (Dylan) Armstrong, Jacksboro, TN; two sons, Darrin Lichy, Dillon (Amber) Lichy, both of Salamanca, NY; five granddaughters, Hayden John, Ariella John, both of Salamanca, NY, Hailey Armstrong, Jacksboro, TN, Oksana Lichy, Syracuse, NY, Ayla Sullivan, Cattaraugus, NY; three grandsons, Brantly Armstrong, Jacksboro, TN, Oakland, Syracuse, NY, Ryeker Lichy, Salamanca, NY; two sisters, Terrie (Bill) Frazier, Little Valley, NY, Cathy (Rich) Skiver, PA; a brother, John (Jody) McLaughlin, Boliver, NY;
She was predeceased by two sisters, Toni McLaughlin, Sherrie Geddes.
There will be no visitation.
A Celebration of Life will be held on Tuesday, November 7, 2023 at the Hughes-Skiba American Legion Posts 535, 67 Wildwood Avenue, Salamanca, NY from 1 – 4pm.
Funeral arrangements are under the direction of the O'Rourke & O'Rourke Inc. Funeral Home, 25 River Street, Salamanca, NY.
E-condolences can be sent to orourke.orourkefh@gmail.com or posted to facebook.com/onofh.