Terry DeBoy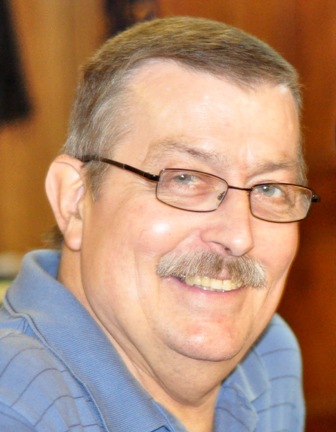 Loving Husband & Father
Mr. Terry DeBoy, age 64, of West Avenue, Salamanca, New York died Thursday morning, December 20, 2012 at his home following a long illness.
Born on January 12, 1948 in Salamanca, New York he was the son of the late Richard DeBoy and Eunice Lucille Robison.He was married on August 14, 1999 to the former Susan Wright who survives.
Terry was a 1966 graduate of Salamanca High School. He went to Lafayette College on a full scholarship for football. He earned his Bachelor's Degree in Elementary & early Secondary Education from Cortland College and a Master's Degree in Professional Studies and Public Administration from Alfred University.
He was employed as a beloved 6th grade teacher at Salamanca Central School District teaching history beginning in 1997 and retiring in 2009 due to his illness. Previously, he had been employed by the N.Y.S. Division of Youth as a Recreation Therapist, Unit Counselor, Senior Counselor and Facility Director at Jamestown Group Home. Also, he had been employed in local manufacturing at Bush Brothers Industries and Highland Plastics. In his early employment he was the local YMCA Physical Director. He started County Soccer leagues for all age groups from age 5 to adult. He was also Director of Summer Camp at Allegany State Park. Finally, he taught literature and recreation in summer school for court adjudicated teenagers from around the state.
Terry enjoyed gardening and had an enduring love of working with children.
Surviving besides his wife are: 2 sons, Chad (Alyssa) DeBoy, Salamanca, New York, Kyle DeBoy, serving in the Peace Corps in Africa; a step son, Darby (Lindsay) Monahan, Salamanca, New York; 2 step grandchildren; 4 brothers, Dennis (Cheryl) DeBoy, Bruce (Cheryl) DeBoy, Donald DeBoy, all of Great Valley, New York, Dana (Linda) DeBoy, Salamanca, New York ; 2 sisters, Carol DeBoy, Diane (Lester) DeBoy-Kenneson, both of Salamanca, New York; several nieces, nephews, aunts and uncles.
Friends may call at the O'Rourke & O'Rourke Inc. Funeral Home, 25 River Street, Salamanca, New York on Saturday from 2-4 and 6-8 P.M.
Funeral services will be held in St. Mary's Episcopal Church on Sunday at 2 P.M. with Rev. Michael Lonto, pastor, officiating
In lieu of flowers, the family suggests memorials to the American Cancer Society or HomeCare & Hospice, 1225 West State Street, Olean, New York 14760.
E-condolences can be sent to john@orourke-orourke.com, or posted to facebook.com/onofh.