Timothy A. Jadlowski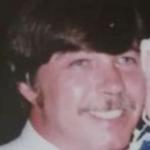 Timothy A. Jadlowski, 68, of Salamanca, NY died Monday, October 18, 2021 at Olean General Hospital following a long illness.
Born January 5, 1953 in Olean, NY, he was the son of the late Theodore and Doris Dempsey Jadlowski.
He attended Olean High School.
He was a veteran of the United States Navy.
Timothy had been employed as a driver with John Ash Cleaners in Olean, NY for over 42 years, retiring in 2018.
He enjoyed listening to music and was an avid football fan and devoted Buffalo Bills fan.
Surviving are: a daughter, Sarah (Joseph) Slevinski, Lockport, NY; two sons, Gregory (Falean) Jadlowski, Irving, NY, Andrew (Rebecca) Jadlowski, Hamburg, NY; fifteen grandchildren; many great-grandchildren; three brothers, Theodore (Susan) Jadlowski, Raleigh, NC, Thomas (Donna), Jadlowski, Sherman, NY, Terry (Beverly Wang) Jadlowski, Key West, FL; several nieces and nephews.
There will be no visitation.
A memorial service will be held at the convenience of the family and will be announced.
Funeral arrangements are under the direction of the O'Rourke & O'Rourke Inc. Funeral Home, 25 River Street, Salamanca, NY.
E-condolences can be sent to orourke.orourkefh@gmail.com or posted to facebook.com/onofh.