Verna Fenton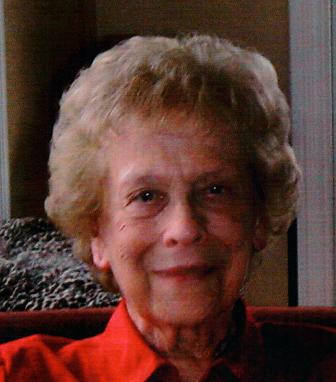 Mrs. Verna C. Fenton, age 95, of Ellicottville, NY formerly of Salamanca, NY passed away Sunday evening, May 3, 2015 at the Pines Healthcare & Rehab Center, Machias, New York.
Born on September 22, 1919 in Port Allegany, PA, she was the daughter of the late William and Ruth Wicks Coleman. She was married October 3, 1940 to Edwin "Ned" F. Fenton, Jr., who preceded her in death on December 13, 1989. She was also predeceased by Howard Stark, her close friend of ten years, who passed away on March 23, 2001. She was also predeceased by a grandson, Matthew Homes, and a sister, Carrie Bryson.
Mrs. Fenton is dearly missed by her five children to whom she devoted her life: three daughters, Lynne (Michael) Homes, Loudon, TN, Jayne Fenton, with whom she resided in Ellicottville, NY for many years, and Kay Fenton, Walnut Creek, CA; two sons, Edwin "Ned" (Karen) Fenton III, Salamanca, NY and Thomas (Ellen) Fenton, Great Valley, NY. She is also survived by a grandson, Michael Homes, Solvang, CA and two nieces, Anita Herbert MD, Bradford, PA and Joyce Murry, Pineville, Louisiana.
She graduated from Kane High School (PA) and Eleanor Beauty School in Buffalo, NY. She moved to Salamanca, NY in 1938 and worked as a secretary for James Fleming MD until she married.
Mrs. Fenton was the President and Insurance Broker at E.F. Fenton Insurance Agency in Salamanca, NY. Along with her son Ned, she obtained her insurance broker's license from Hill School of Insurance in New York, NY. She also was co-owner and Office Manager of Fentier Village, a hillside frontier town she and her husband built and operated from 1966 – 1969 in Salamanca. She retired with her husband from the insurance business in 1984.
She was a member of the United Congregational Methodist Church, Zonta Club, and Genetaska Club.
In honoring Mrs. Fenton's wishes, there will be no public visitation or memorial service. The family will be honoring Mrs. Fenton with close friends at a private celebration of her life. Among the many loving memories, her unconditional love of family will shine bright.
Memorial donations may be made to the Alzheimer's Association, Western New York Chapter, 2805 Wehrle Drive, Suite 6, Williamsville, NY 14221; or the donor's choice of another Alzheimer's Association Chapter.
Funeral arrangements are under the direction of the O'Rourke & O'Rourke Inc. Funeral Home, 25 River Street, Salamanca, New York.
Burial will be in Wildwood Cemetery, Salamanca, New York.
E-condolences may be sent to john@orourke-orourke.com or posted to facebook.com/onofh.