Victor A. Malambri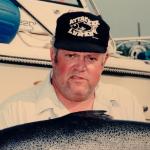 Victor A. Malambri, 78, of Great Valley, NY died Sunday, July 18, 2021 at the Pines Health & Rehab, Machias, NY following a long illness.
Born September 3, 1942 in Fulton, NY, he was the son of the late Victor F. and Violia Stacey Malambri. He was married in Fulton to the former Mary Dickens, who predeceased him July 27, 1994.
He was a graduate of Hannibal High School, Class of 1961.
He was a veteran of the United States Marine Corps, serving stateside during the Vietnam War as an aircraft mechanic.
Victor had been employed as a millwright with the United Brotherhood of Carpenters and Joiners Union Local #747, Oswego, NY for over ten years.
He was a member of the American Legion and the Veterans of Foreign Wars. He enjoyed the outdoors, fishing, and was a gun collector. He had a love for animals, especially cats and dogs.
Surviving are: a son, Victor W. Malambri, Great Valley, NY; a brother, Rosario (Claudette) Malambri, Fulton, NY; two sisters, Janet Getman, Hannibal, NY, Geraldine Malambri, Fulton, NY; several nieces and nephews.
He was predeceased by a sister, Jean Stoughtenger, and a brother, Jay Lollier.
There will be no visitation.
A memorial service will be held at the O'Rourke & O'Rourke Inc Funeral Home, 25 River Street, Salamanca, NY on Sunday, July 25, 2021 at 12pm with full military honors, conducted by members of the American Legion Hughes Skiba Post 535 and the Veterans of Foreign Wars John F. Ahrens Post 5296.
Burial will be in the Western New York National Cemetery, Pembroke, NY.
E-condolences can be sent to orourke.orourkefh@gmail.com or posted to facebook.com/onofh.