Warren Shaner Jr.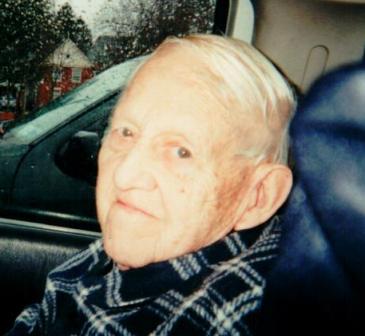 Mr. Warren Shaner Jr., age 90, of Salamanca, NY died Tuesday evening, October 18, 2016 at his home.
Born March 16, 1926 in Bolivar, New York, he was the son of the late Warren Shaner Sr. and Beatrice Garthwait Shaner Bolles. He was married to Patricia Shaner, who predeceased him.
Mr. Shaner attended school in Richburg, Bolivar and Friendship.
He was a veteran of the United States Army-Air Force during WWII, serving as a gunner on the right side of a B-29. He was awarded the American Campaign Medal, the Good Conduct Medal, and the WWII Victory Medal.
Mr. Shaner was employed at the former Fancher Furniture Company from 1947 until his retirement in 1987.
He enjoyed playing the steel guitar for over 36 years, playing with several bands all over New York State. He built two steel guitars. He also built rubber power and remote power airplanes. He played with his Rubik's cube daily until he died. He loved his cats.
Surviving are: 4 sons, David (Bonnie) Shaner, St. Petersburg, FL, Jerry Shaner, Tampa, FL, John Shaner, Tampa, FL, Michael (Jackie) Shaner, St. Petersburg, FL; a daughter, Judith Shaner, Salamanca, NY; 6 grandchildren; several great-grandchildren; a half brother, Stephen (Marian) Bolles, Allegany, NY; two step brothers, Gordon Bolles, Donald (Rose) Bolles, both of Humphrey, NY.
He was predeceased by two brothers, Richard Shaner and Gordon Shaner, two step brothers, Dick Bolles and Lloyd "Bob" Bolles.
There will be no visitation.
Funeral arrangements are under the direction of the O'Rourke & O'Rourke Inc Funeral Home, 25 River Street, Salamanca, NY.
A memorial service will be held on Tuesday, October 25, 2016 at 11 a.m. at Our Lady of Peace Parish with Rev. Peter Napierkowski, pastor, as celebrant.
Entombment will be in Calvary Cemetery, Salamanca, NY.
Full graveside military honors will be conducted by members of the American Legion Hughes-Skiba Post #535 and Veterans of Foreign Wars John F. Ahrens Post #5296.
E-condolences can be sent to john@orourke-orourke.com or posted to facebook.com/onofh.