Wayne T. Felt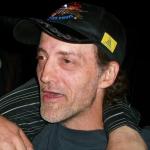 Wayne T. Felt, 52, of Little Valley, NY died Sunday, July 28, 2019 at Buffalo General Hospital following a short illness.
Born October 19, 1966 in Dunkirk, NY, he was the son of Dorla Saunders Felt of Dunkirk, NY and the late James Felt.
He had been employed at McHone Industries Inc., Salamanca, NY for over fifteen years as a haven operator, as well as Salamanca, Lumber and the former Philadelphia Furniture Company.
He enjoyed spending time with his family and friends. He also enjoyed his trucks and bikes.
Surviving besides his mother are: a son, Joshua (Miranda Frank) Felt, VA; a granddaughter, Hayden McGonigle, VA; four brothers, Ransom C. Felt, Randolph, NY, Terrence L. Felt, Dunkirk, NY, his twin brother, Christopher E. Felt, Lakewood, NY, Frank J. Felt, Allegany, NY; a sister, Julie L.M. Felt, Olean, NY; several nieces and nephews.
He was predeceased by two brothers, James A. Felt, Jeffrey J. Felt Sr., and a niece, Miranda Felt.
There will be no visitation. A memorial service will be held Thursday, August 8, 2019 at 11am at the Ancor of Hope Church, 12 Park Avenue, Salamanca, NY, with Rev. David Prymak, officiating.
Funeral arrangements are under the direction of the O'Rourke & O'Rourke Inc Funeral Home, 25 River Street, Salamanca, NY.
E-condolences can be sent to orourke.orourkefh@gmail.com or posted to facebook.com/onofh.