Yvonne Brooks Cooper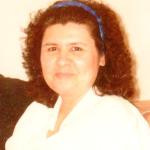 Yvonne Brooks Cooper, 68, of Salamanca, NY, died Wednesday, December 8, 2021 at Olean General Hospital following a short illness.
Born July 19, 1953 in Buffalo, NY, she was the daughter of Pearl Brooks. She was married on September 26, 1970 at the family home on Indian Hill Road, Cattaraugus Reservation to Robert W. Cooper, who survives.
She was an enrolled member of the Seneca Nation of Indians and the Wolf Clan.
Yvonne attended Gowanda Central School.
She had been employed as a secretary with the Employment Training Department of the Seneca Nation of Indians for over four years and had previously worked with the Child and Family Services Department. She had also previously worked for J.N. Adam Development Center, Gowanda, NY for almost twenty years.
She loved all, from her cat Joy, to all of creation, from the little raccoons that scamper in the forest, to the cardinals that soar through the sky. She was a kind, loving, and compassionate woman to all of whom that crossed her path. She enjoyed spending time with her family, especially traveling with her husband. She was an avid crocheter, and attended the Buffalo Bills Superbowl XXVII in Los Angeles, CA.
Surviving besides her husband are: two sons, Darren "Degawenod's" (Huitzilin) Cooper, Coldspring, NY, Jarrett J. Cooper, Buffalo, NY; a granddaughter, Skylar D. Landon, Buffalo, NY; a grandson, Darren W. Cooper, Buffalo, NY; two great-grandchildren, Linx Jones, Tonawanda Reservation, Ensley Cooper, Buffalo, NY; a step granddaughter, Jessica Jaramillo, Coldspring, NY; a step great-granddaughter, Winter Stone, Coldspring, NY.
Private visitation and funeral services will be held at the Coldspring Longhouse at the convenience of the family.
Burial will be in the Brooks Family Cemetery, Cattaraugus Reservation.
Funeral arrangements are under the direction of the O'Rourke & O'Rourke Inc. Funeral Home, 25 River Street, Salamanca, NY.
E-condolences can be sent to orourke.orourkefh@gmail.com.